AgEd Today Timely Topics
Annual Login Changes July 31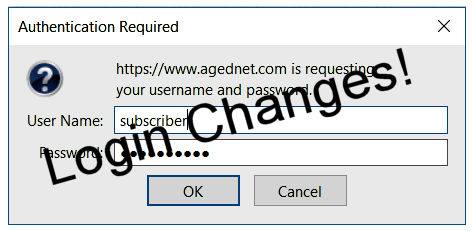 Our annual subscriber login changes will take place July 31, 2019. You will receive the new login details in an email.
If you have any questions, you can reach us by phone at 800-236-7862 or by email. Contact our office if any of the following apply:
Your email contact information has changed.
There has been a change in instructors for your program.
There are multiple instructors in your program. Send us the name and email address for each instructor who would like to receive a subscriber sheet with login information for AgEdNet.com. Remember, your subscription is a site license, so all students and instructors at your school building have access to AgEdNet.com curriculum and agriculture news reports.
Now that's a timely topic!
Copyright © 2018 Stewart-Peterson Inc. All Rights Reserved. NC
STEWART-PETERSON is a registered trademark.